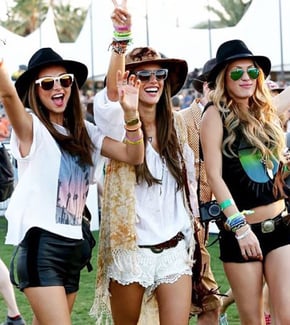 Street Style InsightsTM
The unfiltered, organic way to talk to trend-setting, influential customers in the moment.
We attend festivals, trade shows and other events where your key targets gather to identify, explore and analyze emerging attitudes and trends in real time.
Interviewers are carefully selected influencers from our Right Brain Creative Panel. As members of the community they are researching, they are knowledgable and completely at ease, allowing them to get past what's already known and obvious quickly.
Their innate creativity unlock exchanges that are both spontaneous and profound, leading to insights into emerging trends, perceptions of your brand and competition, or any other specific issues on your mind.
Photographers accompany our interviewers to capture photos of the people we talk to and their surroundings. Reporting is visually driven, providing you with an annotated photo journal that captures insights and recommendations in a compelling, emotional, highly accessible way.